Visit Taormina, the pearl of Sicily and the villages where was filmed one of the greatest films in world cinema: "The GodFather"
We offer unique travel experiences in Sicily with personalized and tailor-made tours. Let's explore Taormina and the places of GodFather Tour together, local friendly staff and comfortable vehicles at your disposal.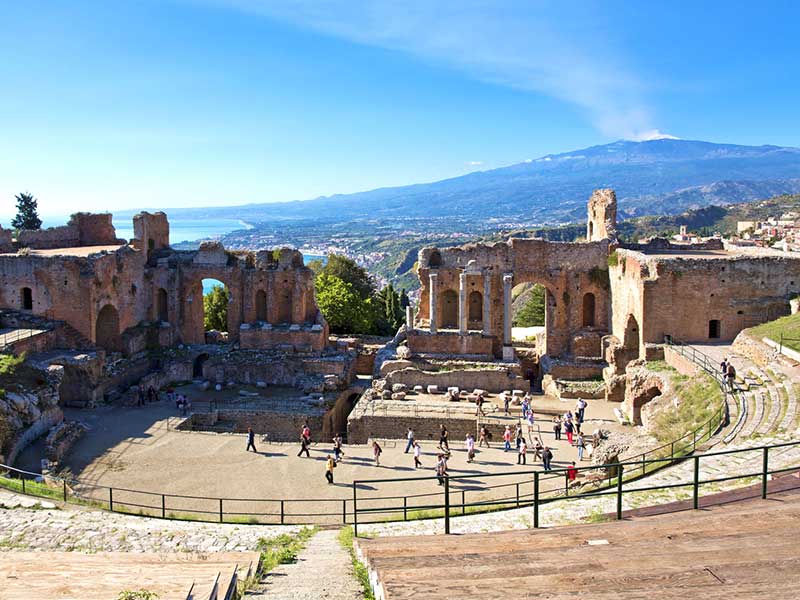 A Step Back in Time in Savoca, Forza D'Agrò and Castelmola: Enjoy an introduction to the real Sicily, exploring the towns of Savoca and Forza D'Agro with your local expert driver who so proudly call these area's home. Starting from (your port of call, cruiseship,or from your accommodation) drive the medieval hill town above Taormina with breathtaking sea and Etna views, scenic drive to Savoca it will be like taking a step back in time. Savoca is not a tourist town, it is a simple old time typical town set on the hillside of the foothills of the Peloritiani Mountains. What makes it different to the other towns? This is where Al Pacino and Cast shot the Godfather Film a touchstone of cinema. While in town "a must" is the stop for a Lemon Granita ( Italian ice) at the famous BAR VITELLI on the corner of the town, one of Coppola's favorite spots, and seen many times throughout the film. Then make your way to the church of St. Lucy where the scene of the wedding between Apollonia and Michael Corleone! From Savoca we will visit Forza d'Agrò, without a doubt one of the best examples of a typical village of the Province of Messina, which still conserves its medieval street layout, and on all sides of the town, you have the most incredible views. Here we have tradition, culture, history, art all awaiting for you. Our Experience today will not simply be an introduction to two typical Sicilian Towns but a real insight into the island, the locals, their culture and every day way of life not to mention a visit or two to some of the most beautiful hidden corners of this area away off the beaten track. Scenic drive along Letojanni, reaching in few minutes to Taormina the pearl of Sicily.
TAORMINA HIGHLIGHTS
Scenic drive through Giardini Naxos now days fishing village and natural harbor of Taormina, first Greek colony in Sicily on 734 b.c.
Scenic drive to Taormina Cape, Isola Bella and enjoy the view of Spisone and Mazzarò bay
Scenic drive on the hilly roads to Monte Tauro, where is located the pearl of Sicily, Taormina town.
Time to visit Taormina sightseeing's, Greek Roman amphitheater, Public Gardens, Corvaia Palace and stroll on the medieval charming main street, Corso Umberto.
Taormina with Tyrant Andromaco who was the father of a famous historian Timeo, followed a splendor time in the history of Taormenion. Nowadays walking in the streets you can witness the history, discovering different names of Taormina hotels and streets, realizing that citizens have tried to keep the happenings of the place in the memory of visitors. If you are looking for the best overview of all the pearls of Taormina and Giardini- Naxos You will find it in Madonna of the Rocks, the interesting inside the rock build church from 1621, well known as the second important saint of the city after St. Pancratius. Most interesting places to visit are of course The Greek- Roman Theatre, Public Gardens named as well " Duca di Cesaro" Gardens, Corvaja Palace, Piazza IX April, Theatre Odeon, Palace of Duke of St. Stephan, The Old Abbey, Ciampoli Mansion, San Domenico. When you are interested of churches you can choose between different centuries and architecture: The Cathedral, The Church of St. Augustine, St. Pancras church, St. Catherine church, St. George's Anglican Church. Taormina is the venue for famous concerts like example in a stage of Greek Roman Theatre have been concerts of Cure, Liza Minelli, Elton John, Pavarotti, etc… It has been the favourite holiday place to many famous persons starting from Johann Wolfgang Goethe, Friedrich Nietzsche and Otto Geleng and among others Rotchild family, Krupp, Marlene Dietrich, Greta Garbo, Audrey Hepburn, Elizabeth Taylor. Cost includes transportation and English-speaking driver guide, fuel, parking and tolls.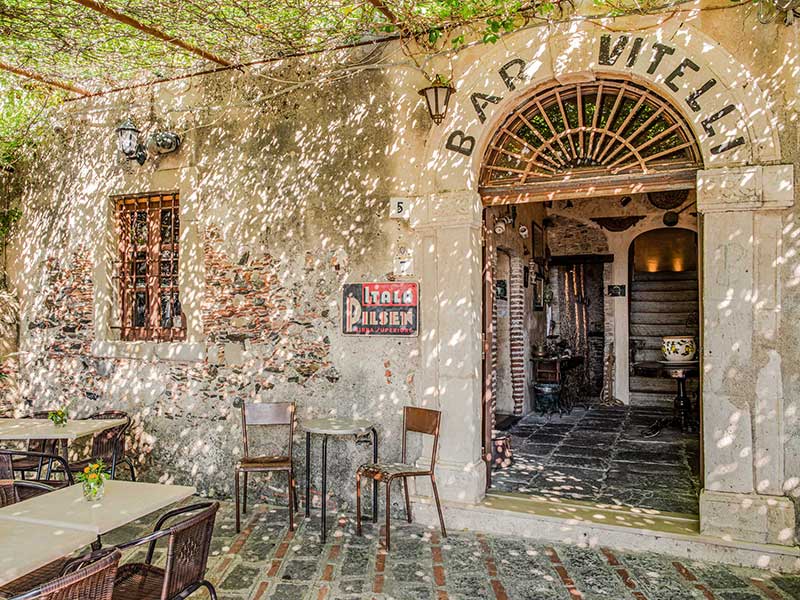 In case none of the above excursions suit your need and you wish to customize something for you, kindly write us specifying: - Your Group Size (and average age); - Your interests; - Port of Call and Cruise schedule. Our local staff will be pleased to work together with you to find something that fit your needs.
YOUR DESTINATION, OUR GOAL
---
Cars with license, The goal of our drivers is to satisfy you.
All our prices are per Vehicle and not per Person
No tax or extra cost
Insurance in good standing for the transport of persons and in compliance with the law in force
We accept cash payments, with major credit and debit cards or by bank transfer
CANCELLATION POLICY
---
If your cruise ship will not be able to enter the port, we will refund the entire deposit
If you cancel the reservation 7 days before the date of your excursion, we will refund 50% of the deposit
If you cancel the reservation 6 days before the date of your excursion or in case of no presence on your part, the deposit will not be refunded
---