Etna Volcano Trekking Tour
Etna has some of the best trekking in Europe and several guided tours
We offer unique travel experiences in Sicily with personalized and tailor-made tours. Let's explore Etna Volcano with a trekking tour together, local friendly staff and comfortable vehicles at your disposal.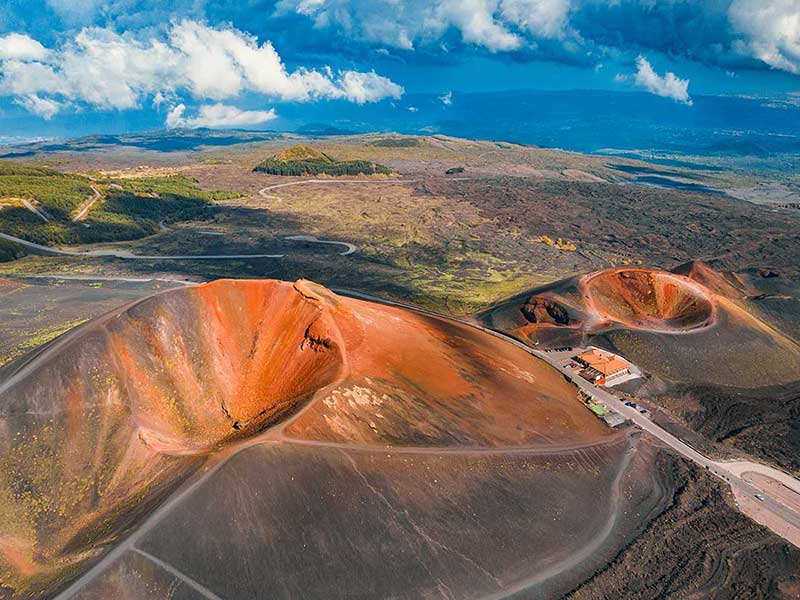 This day will explore the tallest 3335meters (10000ft) active Vulcano in Europe: Etna. Mt Etna is generated by the collision of African and Eurasian plates, in last June 2013 it was added to the list of UNESCO World Heritage Sites.  After a drive through some little towns located on Etna slopes, Santa Venerina and Zafferana, we will take you just few hundred meters from Rifugio Sapienza, where starts the path called " Back of the donkey" within an 1 hour or more depending on your walking skills, we will reach the height of 2350metres above the sea level reaching the beautiful "Valley of the Bove".
Thousands of years ago, the eastern side of the mountain experienced an enormous collapse, generating a huge valley called " Valle del Bove" ( Valley of the Ox) This is a different naturalistic route with easy access for most of people. caves and native plants. This tour is open for those also who are not familiar to trekking but fit enough for nearly 3 hours trekking return. Water and stops for pictures are possible during the hike. From Bove Valley you will admire a great view of the entire rocky Catania coast.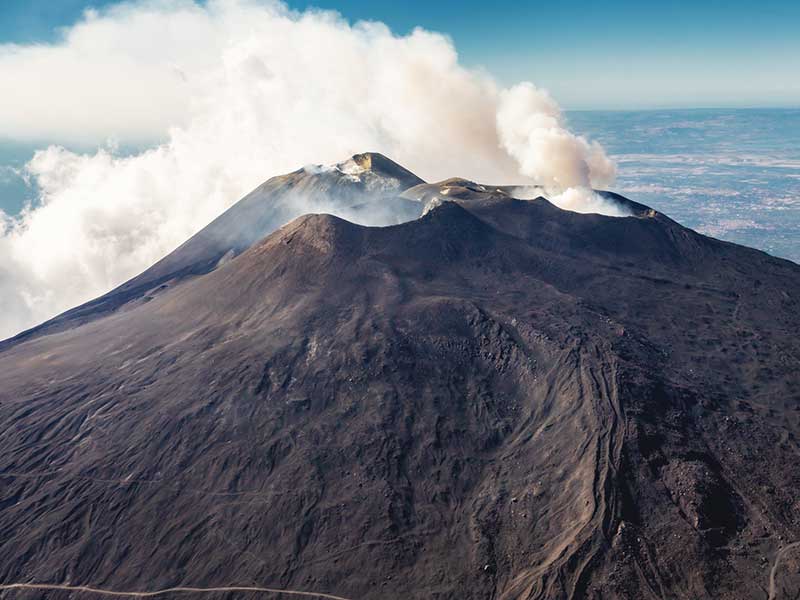 ETNA VOLCANO HIGHLIGHTS
Scenic drive to Mount Etna the highest active volcano in Europe
Stop and visit Zafferana Etnea town on Etna valley, where was placed one of the most recent lava eruption on year 1991
Scenic drive to Rifugio Sapienza on Etna Regional Parkand visit the Silvestri Craters born on year 1892
What to wear on Etna volcano
From May to October, a jacket or/and a jumper, comfortable shoes and sunglasses on a sunny day.
From November to April, a waterproof jacket and warm clothes.
In case none of the above excursions suit your need and you wish to customize something for you, kindly write us specifying: - Your Group Size (and average age); - Your interests; - Port of Call and Cruise schedule. Our local staff will be pleased to work together with you to find something that fit your needs.
YOUR DESTINATION, OUR GOAL
---
Cars with license, The goal of our drivers is to satisfy you.
All our prices are per Vehicle and not per Person
No tax or extra cost
Insurance in good standing for the transport of persons and in compliance with the law in force
We accept cash payments, with major credit and debit cards or by bank transfer
CANCELLATION POLICY
---
If your cruise ship will not be able to enter the port, we will refund the entire deposit
If you cancel the reservation 7 days before the date of your excursion, we will refund 50% of the deposit
If you cancel the reservation 6 days before the date of your excursion or in case of no presence on your part, the deposit will not be refunded
---