Visit the place where was filmed one of the greatest films in world cinema: "The GodFather"
We offer unique travel experiences in Sicily with personalized and tailor-made tours. Let's explore real Sicily with a GodFather Tour together, local friendly staff and comfortable vehicles at your disposal.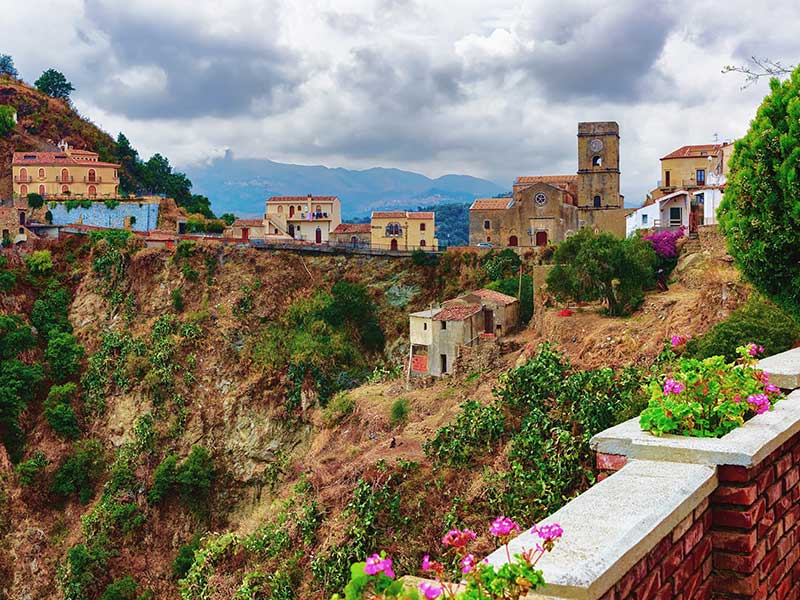 A Step Back in Time in Savoca, Forza D'Agrò and Castelmola: Enjoy an introduction to the real Sicily, exploring the towns of Savoca and Forza D'Agro with your local expert driver who so proudly call these area's home. Starting from your cruiseship, drive the medieval hill town above Taormina with breathtaking sea and Etna views, then drive to arrive in Savoca and it will be like taking a step back in time. Savoca is not a tourist town, it is a simple every day "local" town set on the hillside of the foothills of the S. Peloritiani.
What makes it different to the other towns? This is where Al Pacino and Cast shot the Godfather Film. While in town "a must" is the stop for a Lemon Granita at the famous Bar Vitelli on the corner of the town, one of Coppola's favorite spots, and seen many times throughout the film. Then make your way to the church of St. Lucy where the scene of the wedding between Apollonia and Michael was shot!
From Savoca we will visit Forza d'Agrò which is without a doubt one of the best examples of a typical village of the Province of Messina which still conserves its medieval street layout and on all sides of the town you have the most incredible views. Here we have tradition, culture, history, art all awaiting for you. Our Experience today will not simply be an introduction to two typical Sicilian Towns but a real insight into the island, the locals, their culture and every day way of life not to mention a visit or two to some of the most beautiful hidden corners of this area way off the beaten track. We will then drive you back to your cruiseship.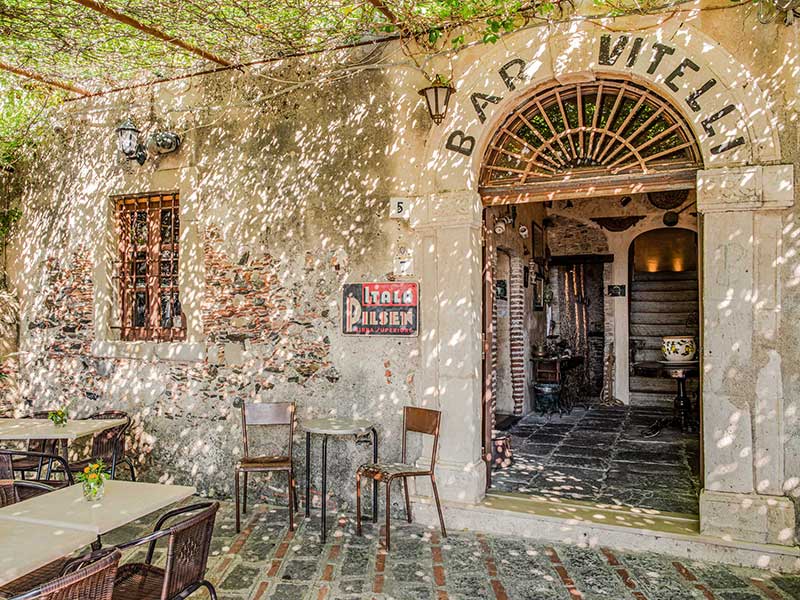 In case none of the above excursions suit your need and you wish to customize something for you, kindly write us specifying: - Your Group Size (and average age); - Your interests; - Port of Call and Cruise schedule. Our local staff will be pleased to work together with you to find something that fit your needs.
YOUR DESTINATION, OUR GOAL
---
Cars with license, The goal of our drivers is to satisfy you.
All our prices are per Vehicle and not per Person
No tax or extra cost
Insurance in good standing for the transport of persons and in compliance with the law in force
We accept cash payments, with major credit and debit cards or by bank transfer
CANCELLATION POLICY
---
If your cruise ship will not be able to enter the port, we will refund the entire deposit
If you cancel the reservation 7 days before the date of your excursion, we will refund 50% of the deposit
If you cancel the reservation 6 days before the date of your excursion or in case of no presence on your part, the deposit will not be refunded
---