Palermo, the capital of Sicily, is noted for its history, culture, architecture and gastronomy. Cefalu, one of the major tourist attractions in the region.
We offer unique travel experiences in Sicily with personalized and tailor-made tours. Let's explore Palermo & Cefalu together, local friendly staff and comfortable vehicles at your disposal.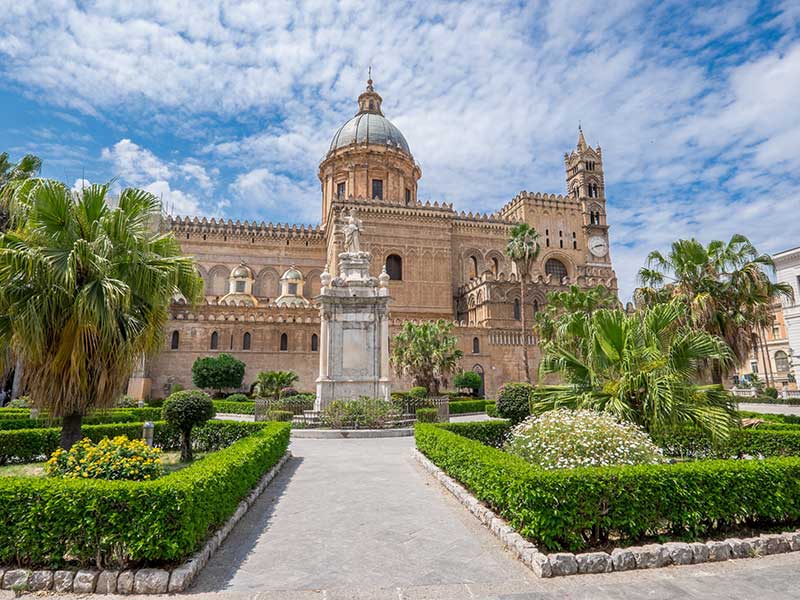 Palermo. We start to approach the city walking in the Medieval area to see the main examples of Arab, Norman and Baroque architecture: Church of S. Cataldo, Church of the Martorana, Piazza Pretoria with beautiful Renaissance Fountain known also as the Fountain of the Shame, Four Corners- famous meeting place made in Baroque time by Spanish kings, Cathedral of Palermo, Norman Palace and Palatine Chapel and we finish our tour in San Giovanni degli Eremiti where the Norman king Roger II used to go to confession. In the afternoon we continue with Cefalù.
Cefalù is located in Tyrrhenian sea coast just about 60 km from Palermo. On our arrival to the old medieval town we will start with a little walk in the main street Corso Ruggero. In this street You will be able to see the Osterio Magno building made in Norman time, probably it was initially as a residence to the king, the street is also famous for the pavement made during the Roman Empire time in the I century A.C. This street leads to the Cathedral of Cefalù, a beautiful example of the Norman Romanesque architecture in Sicily. Cathedral was built by Roger the Second in 1131, during the time of great splendor as it stands in the history of Cefalù. We continue our walk to the old medieval washing place, what was still used 50 years ago. Passing Porta Ossuna You will arrive to the promenade of Cefalù, that offers marvelous views to the town and also to the sea, the sunsets of Cefalù are unforgettable. For those who are interested in shopping Cefalù gives a good selection of  little boutiques for clothes and shoes.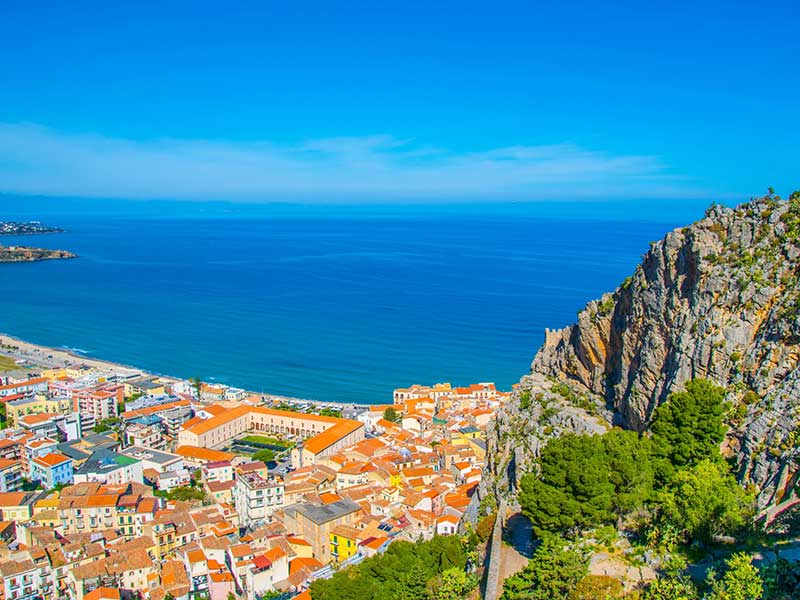 In case none of the above excursions suit your need and you wish to customize something for you, kindly write us specifying: - Your Group Size (and average age); - Your interests; - Port of Call and Cruise schedule. Our local staff will be pleased to work together with you to find something that fit your needs.
YOUR DESTINATION, OUR GOAL
---
Cars with license, The goal of our drivers is to satisfy you.
All our prices are per Vehicle and not per Person
No tax or extra cost
Insurance in good standing for the transport of persons and in compliance with the law in force
We accept cash payments, with major credit and debit cards or by bank transfer
CANCELLATION POLICY
---
If your cruise ship will not be able to enter the port, we will refund the entire deposit
If you cancel the reservation 7 days before the date of your excursion, we will refund 50% of the deposit
If you cancel the reservation 6 days before the date of your excursion or in case of no presence on your part, the deposit will not be refunded
---