Inspector Montalbano (TV series) tour. Authentic sites, the locations where scenes from TV series were filmed in Sicily
We offer unique travel experiences in Sicily with personalized and tailor-made tours. Let's explore Sicily and the breathtaking locations where Montalbano TV series was filmed, local friendly staff and comfortable vehicles at your disposal.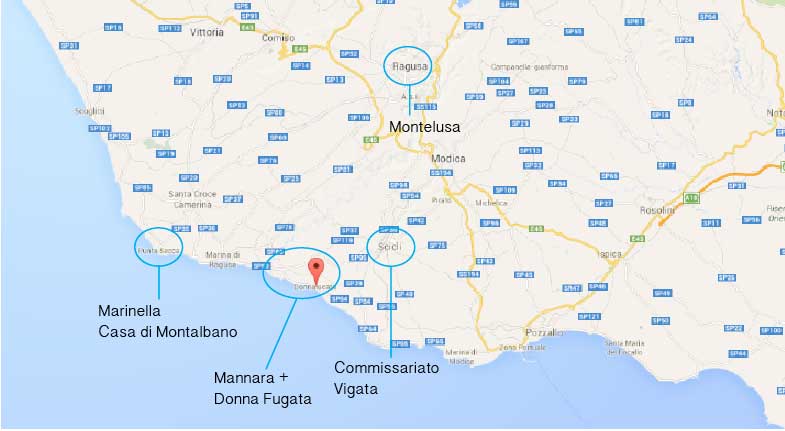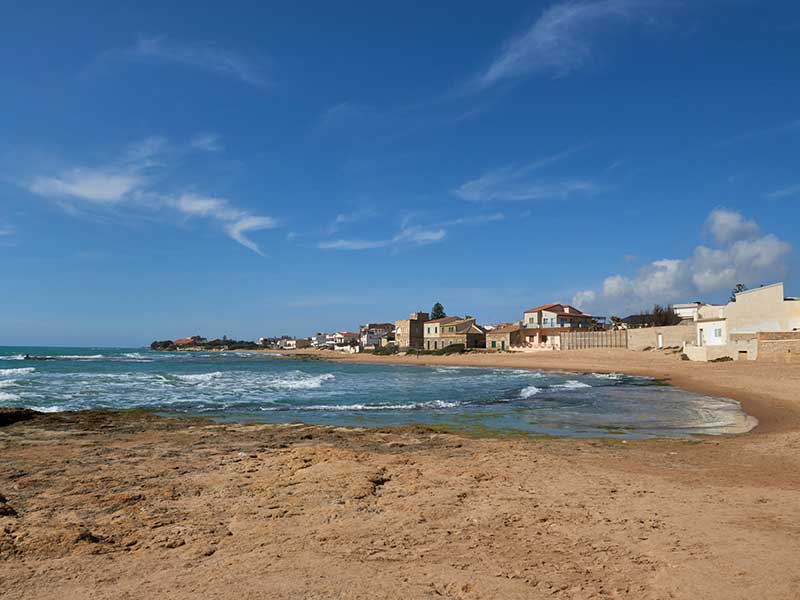 Inspector Montalbano as well as the other Camilleri's characters are not imaginable in a non-Sicilian setting. Sicily with its ambiguities, its passions, its flavors, its winkning and mocking inhabitants is an inexhaustible source of inspiration for the writer from Porto Empedocle. In his first novel, Camilleri candidly admits being unable to set a story in a different place. Montalbano's Sicily is South West Sicily. Vigata and Montelusa are places that cannot be found on the map but which are geographically located in the area between the hill of Girgenti and the Sea of Africa, Agrigento and Porto Empedocles. And then Fiacca (Sciacca), Fela (Gela), Muntiriali (Realmonte), Gaddotti (Giardina Gallotti), Raccadali (Raffadali) and so on, Coastal Sicily but also inner Sicily, harsh, parched, arid, barren with the houses built on the edge of the hills, almost ready to fall.
Then, there is a different Sicily used as a set in the TV episodes, a number of different locations clustered around Ragusa in the island`s South East (Ibla, Scicli, Modica, Punta Secca and other seaside villages) and pieced together to create the fictional town seen in the TV films. A more gorgeous Sicily with breath-taking landscapes, Baroque churches and stunning views that has made millions of viewers in Italy and abroad fall in love with the area.
What is included in Montalbano Tour:
• English speaking driver guide.
• Vehicle is Air-conditioned Mercedes Benz vehicle.
• Petrol, parking and tolls.
• Free water bottles and soda drinks.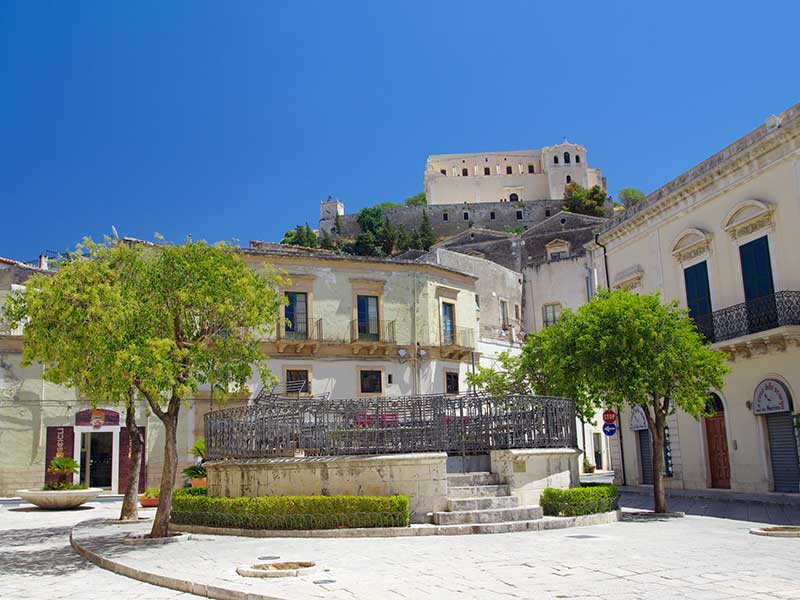 In case none of the above excursions suit your need and you wish to customize something for you, kindly write us specifying: - Your Group Size (and average age); - Your interests; - Port of Call and Cruise schedule. Our local staff will be pleased to work together with you to find something that fit your needs.
YOUR DESTINATION, OUR GOAL
---
Cars with license, The goal of our drivers is to satisfy you.
All our prices are per Vehicle and not per Person
No tax or extra cost
Insurance in good standing for the transport of persons and in compliance with the law in force
We accept cash payments, with major credit and debit cards or by bank transfer
CANCELLATION POLICY
---
If your cruise ship will not be able to enter the port, we will refund the entire deposit
If you cancel the reservation 7 days before the date of your excursion, we will refund 50% of the deposit
If you cancel the reservation 6 days before the date of your excursion or in case of no presence on your part, the deposit will not be refunded
---